Welcome to Unlimited Outfitters!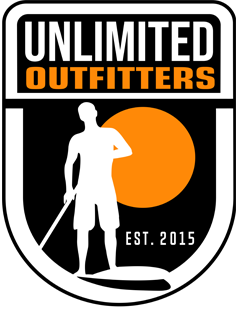 Lake Keowee Board, Boat & Kayak Rentals
Testimonials
See what our past customers have to say about us!
Great Experience with a Pontoon Rental
We worked with Jonathan to line up a pontoon boat for the past week while staying on Lake Keowee. Great experience! The boat was new, well equipped (loved the bluetooth stereo) and clean as a whistle. Jonathan was great. We took the boat all over the lake and enjoyed it immensely. I highly recommend Jonathan and Hartwell-Keowee Paddleboard & Kayak Co.!
Had a blast on the pontoon boat
Jonathan was very helpful. Pontoon boat was clean and comfortable, even had Bluetooth stereo. All life jackets provided. Lake is absolutely gorgeous. Jonathan met us at the dock, lowered the boat onto the water, went over all safety rules. Very pleasant experience. Will definitely recommend.
Rented a pontoon boat for the week. Great price and nice quality. Family operation. Father and son delivered the boat. Worked flawlessly all week. Made our family trip to Lake Keowee even better.
High Falls County Lake
The staff was awesome showing us how to get around since it was our first time. Had a great time with family and friends definitely something I'd recommend to go and try !
Great SUP Experience
We are novices at paddle boarding and the staff took time to instruct us how use the boards. The equipment was like new and top notch. The location of the rental was mid-lake which was full of beaches, sand bars and mountain views (if you are adventurous). We had a great day on the lake and the rental was priced right. You won't be disappointed.
Such a fun time!
We did the 1 hour trip in kayaks and rented at High Falls Campground — such a genuinely fun time for everyone. 1 hour was plenty of time, but I definitely could've stayed out much longer. The staff was so helpful and fun! We all had so much fun and definitely want to take a trip again! Prices seemed steep at first, but in the end we know we got our money's worth! 10/10 do recommend!
Great service and quality! Recommend
We rented a pontoon on Lake Keowee. Jonathan and team were extremely friendly and responsive. We loved the boat and will use them again the next time we're at the lake.
Great fun
It was our first time trying out a kayak, the staff was great and helpful and the lake was great. I would go for the 4 hour next time.
Paddleboard
Easy to reserve online. Friendly and courteous customer service onsite. Equipment in excellent condition. Will rent again – fun family afternoon on beautiful Lake Keowee.
Are you visiting our area for the first time?
We have you covered!
Come see what all our area has to offer!